About Us
Prescott Area Shelter Services (PASS) provides temporary, emergency shelter to women and women with children in a 19 bed dormitory setting.
The shelter includes a community room, kitchen, two bathrooms and a conference room equipped with computers.
Shelter Guests may stay up to 90-Days with the opportunity to extend their stay if certain criteria are met. While at PASS, guests receive case management services and referral to valuable community resources. PASS is a Housing First program with over 88% of our guests transitioning into permanent housing!
OUR MISSION
To serve women, families, and veterans by providing temporary housing, resources, individualized case management, and a pathway to permanent housing.
2018 Financial Supporters
Thank you!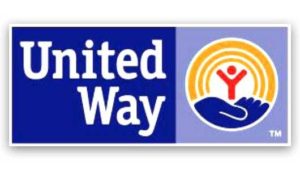 United Way of Yavapai County
APS Electric Co
AZ Community Foundation
Prescott Noon Lions Club
Margaret T Morris Foundation
Jewish Community Foundation
City of Prescott (CDBG)
Heights Church
Prescott Sunrise Lions Foundation
Allbright Family Foundation
Wells Fargo Foundation
Don Nierling Foundation
Walmart Foundation
AZ Diamondbacks Foundation
Goad Living Trust
Bank of America
Winston Foundation
BJH Designs
Unity Church of Prescott
Valley of the Sun United Way
Antelope Hills Men's Golf Club
Granite Peak Unitarian Universalist
Kaiser Foundation
Yavapai Prescott Indian Tribe
Thrivent Choice Dollars
YRMC and Local Physicians
Fain Family Foundation
4AM Productions
Lamb Chevrolet
Mandalay Communities
Embry Riddle
Prescott County Sheriffs Department
Women Who Care
First Congregational Church 
Beaver St Brewing Company
Prescott Community Church
School Superintendent of Yavapai County
Prescott/Chino Valley United Methodist Church 
Lowes
OUR HISTORY
In June of 2007, one of the community conversations centered on the need for an emergency drop-in homeless shelter for women and women with children. In September 2007, ten social service organizations formed a collaboration to make this conversation a reality. The Coalition for Compassion and Justice (CCJ) became the fiscal agent, providing insurance, a non-profit status, and they hired a AmeriCorps Volunteer in Service to America (VISTA) to implement the project. By November 2007, collaboration was formed between the agencies, and the idea of opening a shelter became a reality. The open house was deemed successful; the shelter budget, $15,000, was raised in less than two months.
The Prescott Area Women's Shelter was first opened in December 2007 as a winter shelter, and was located in the basement of the Hillside Church of God. Within four months of opening, the shelter provided services to 39 women and 7 children and over 20 faith-based and civic organizations provided 238 meals for our guests. At that time the shelter was staffed by 66 dedicated volunteers who covered every position necessary at the shelter. Despite it's modest accommodations, the shelter volunteers were able to help guests find places to stay, and to apply for jobs and government subsidies. In March of 2008, the last month the winter shelter would be open, it became clear that the community needed a year-round shelter to accommodate the many homeless women and children in Yavapai and surrounding counties.
In April 2008, Youth Count took over as fiscal agent while the Prescott Area Women's Shelter moved into our current facility on 336 North Rush Street. Since July 2008, the shelter Board of Directors has been meeting monthly to continue to improve the shelter. The Prescott Area Women's Shelter is now named Prescott Area Shelter Services (PASS), a registered 501c3 organization.
PASS also managed the DAV Family Shelter from 2013 until the Fall of 2016 when it began transitioning into a much needed Day Resource Center for individuals who are homeless and supportive housing for veterans.  PASS is committed to continually partnering with agencies to work toward ending homelessness for all individuals.